with tips to take this activities a step further to create an even more personalized and engaging experience with your loved one living with dementia!
Here you will find a list of 15 free (and fun!) activities that allow you to share special moments and create joy with your loved one with Alzheimer's. While this list of activities is designed for you to do together, we also have activities for your loved one to do on their own here. 
The goal of these free activities for people living with Alzheimer's is to create an opportunity for you to share a moment together, connect with your loved one in a new and engaging environment, and to stimulate the existing capabilities in a fun way! 
These free activities that are specially created for people at a moderate stage of dementia, similar to the boxes of games created by Gleam, are divided into 5 categories, identified by the following icons: 
In some of them, you will also find some additional resources specifically designed for those living with Alzheimer's that you can download and print to facilitate your activity journey with your loved one. 
Additionally, below each activity, we've included our tips to help guide your activities with your loved one so it takes the activity a step further for more connection and engagement. 
Let's get started!  
Logic activities - Designed to maintain problem solving skills
Puzzle time: building (and rebuilding) a personalized memory puzzle
Find a picture of something your loved one cherishes (landscape, movie or television character, monument, family photo, etc) and make a copy of it with your printer. Cut the copy of the photo into 6 pieces in order to have a specific form in each piece. Build and rebuild the image together just like a puzzle!
Our tips to make it more personalized and engaging: 
Talk about the photo - ask them to describe what they see, which colors are included in the picture, etc…

Help them by placing a shape in the correct spot or showing them the real picture as a hint to help them place the pieces together
Math lovers: playing with numbers
Doing an activity that includes a few simple calculations can help the person with Alzheimer's maintain their numeracy skills. Build and roll the dices (examples to download here) for calculations!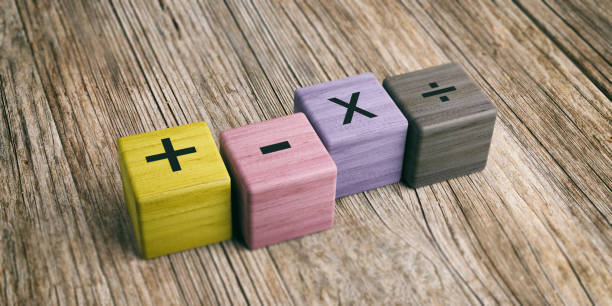 Our tips to make it more personalized and engaging: 
Practice being patient and resist the urge to rush them 

If you find this is too complex for your loved one, consider only using the dice with the lowest numbers
Geography wizards: identifying US states on a map
Download and print two copies of our map of the USA template (located in the elements to download). Carefully cut out each state of the first copy into puzzle pieces, then have your loved one place each state in the right place. Use the second copy as a reference point to check all states are in the right place! Bonus idea for those who love geography: work together to name the capital of each state!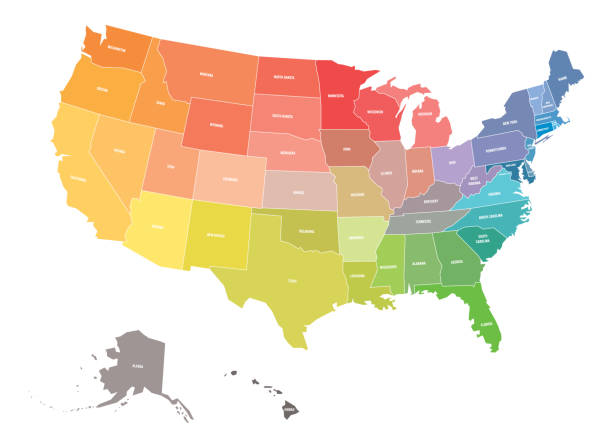 Our tips to make it more personalized and engaging: 
Chat with your loved one to see which states they have already visited

Ask them which states have historical landmarks and other notable places

Word activities - Designed to maintain self expression and to recognize the meaning of words
For the love of books: Reading a book together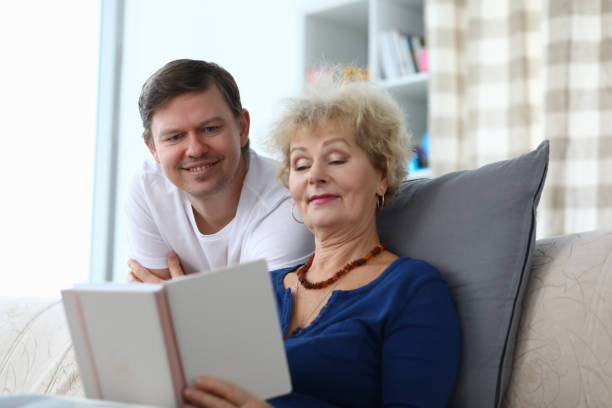 Ask your loved one to share their favorite authors or books and select a book you can read together. If necessary, start reading the first few pages and offer to have them read a few paragraphs or lines from time to time.
At the end of your time reading together, write (or update) a reading sheet (example below!) to help you keep track of where you left off in the story during the next reading session. This will help your loved one with Alzheimer's to continue tracking the story. 
Download an example of a suitable reading sheet here.  
Our tips to make it more personalized and engaging: 
Talk with your loved one about favorite books or movies that you've seen together

What character would your loved one have liked to have played?
If you want your loved one to read alone, you can choose one of the following authors that specialize in creating adapted books for people with dementia who now struggle to read typical or "regular" books:
Emma Rose Sparrow 
Emma's books look completely like "regular" ones. The books were designed in such a way that there aren't any references to its adaptation to cognitive issues. The only difference between her books and a typical book is that there are short chapters, short paragraphs, adapted designs and pictures. 
Some of her popular titles: The Sandy Shoreline / What the Wind Showed to Me / Down by the Meadow / The Splendor of Babies / A Dusting of Snow /Autumn's Display
Jamie Stonebridge 
This author writes happy, uplifting books about the events that occur in everyday life. The goal is to create joy with a safe, familiar environment and soothing story endings. The author works with caregivers and patients to ensure that they are well adapted.
Some of her popular books:  A Day at the Park / A Trip to the Lake / A Visit to the Farm / A Summer Walk / A Visit to the Library / Family Thanksgiving
Getting inquisitive: playing word games
Looking for hidden words, matching pictures and associating numbers in a number line will help your loved one with Alzheimer's to maintain their vocabulary. With some simple changes to make them more adaptive, these games can be enjoyed by your loved one and give them a sense of accomplishment. Here a set a set of suitable word games especially designed for people with Alzheimer's!
Our tips to make it more personalized and engaging: 
Use the material to start a conversation:
What is your favorite cake, sport, athlete, or animal?

In the family, who is the best baker, the most athletic, etc. ? 

Share memories about the most fantastic cake you baked or bought, the greatest sporting accomplishment you personally achieved or one that you watched on TV, the name of the pets you have/had at home.
Alphabet soup: picking a theme!
Choose a theme and find as many words as possible in the chosen theme. Say one word each in turn. Or alternatively, each person can make their own list and the longer one is the winner! Download a list of a suitable list of themes here. 

Art activity - Designed to maintain creativity and self-esteem
Tapping into your artistic side: painting or coloring
Painting or coloring is a very soothing activity for your loved one with Alzheimer's. In order to make it more adaptive for them, the projects must contain wider areas for them to color in and spaced lines. If possible, avoid using too many different colors as this could upset your loved one. We've put together some thoughtful examples designed especially for a person living with Alzheimer's that are available for download here. 
Our tips to make it more personalized and engaging: 
Talk about what they see in the drawing

What are their favorite colors? 

Find examples of famous paintings that you can look at together and ask them their opinion on the artwork 
Family history: making a family tree
Gather photos of loved ones who are part of their life today: people who visit or contact them often. Depending on your loved one's ability level, you can either paste the photos directly, or put a clue to associate the picture with the person. Download an example of a suitable "family and friends tree" here.  
Our tips to make it more personalized and engaging: 
Who is the tallest?

Who has the most hair?

Who is the funniest? What is their favorite joke? 
Framing a memory: creating a frame for a picture
Hands-on projects can be one of the most rewarding things for your loved one, and a frame of their favorite picture is a perfect project! First, choose a photo that is dear to them. Take cardboard, glue, and paint to make a hand-designed frame with their help. They will enjoy accomplishing something and will be proud of their achievement. Place the freshly framed photo on their nightstand.
Here some inspirational pictures if needed:
Our tips to make it more personalized and engaging: 
Ask your loved one if they'd like to gift their framed photo to someone. 

What occasion would they give it to them for (birthday, anniversary, etc.)?

Talk about important family dates

Sensory Activities - Designed to maintain long term memory and concentration
Let's get cooking!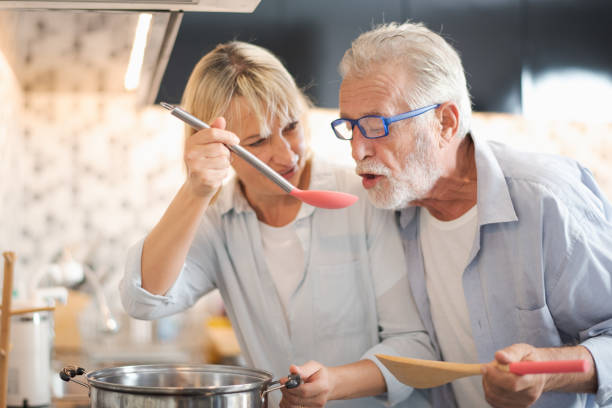 It's still possible for you to cook together with your loved one with some small adjustments. Your loved one can be an excellent sous-chef when it comes to washing ingredients, measuring, stirring and most importantly, tasting! Some things to be mindful of: keeping sharp objects out of sight unless supervised and monitoring their use of the stove and/or oven. 
Our tips to make it more personalized and engaging: 
Who is the best cook in the family? 

Who needs to work on their cooking skills? 

What's your favorite dish? 

What is one of the best restaurants you've ever been to? 
Taking a trip outside: having a picnic
This can be a great way to make meals more enjoyable and spend time outside with your loved one. Prepare sandwiches together, snacks and water, and consider bringing a comfortable chair!
Our tips to make it more personalized and engaging: 
Ask your loved one to recall what their favorite sandwich was growing up

Ask them to name the ingredients without looking at the name on the package 
Expressing your creativity: singing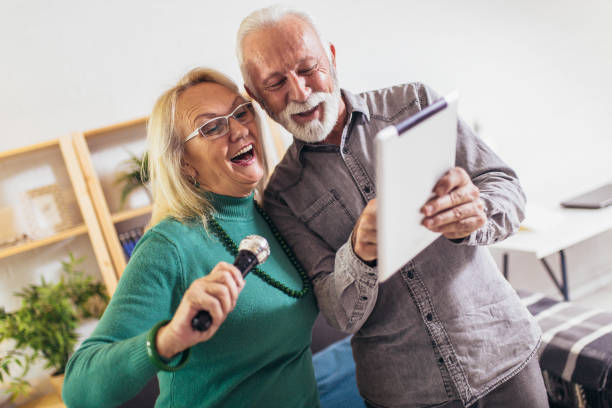 Listening to quiet music in hard moments can help soothe the nervous system and bring a sense of calm. For this activity, create a playlist of your favorite songs and print out the lyrics. Having your loved one read the lyrics and sing along will help nurture their language capabilities. 
Our tips to make it more personalized and engaging: 
Who is your favorite singer? 

 Have you been to any concerts? If so, who have you seen perform?

Physical activities - Designed to maintain physical health and motor skills
Ready, set, go! Scavenger hunt at home
The intention of this activity is to rediscover objects located around the house. We've put together lists here for you to download and print that will help you determine what items to find. Choose the good one for you and your loved one. The person who comes back first with all the objects of the list is the winner! Too long ? No problem: set a limited time for the scavenger hunt and the one who has found the most items in the given time wins! You can choose to play with the same list or a different one depending on the level of difficulty. Ready, set, go…!
Our tips to make it more personalized and engaging: 
What is their favorite room at home?

Is there an object that was purchased during a trip as a souvenir? Talk about the trip.
Doing the two step: dancing!
Dancing is a great activity for your loved one with Alzheimer's, to have some fun practicing dance moves from way back when. A bonus idea: taking pictures and filming them on your phone as a keepsake of the memory. 
Our tips to make it more personalized and engaging: 
Who is the best dancer in the family? 

Where did you first learn to dance?
Creating your own path!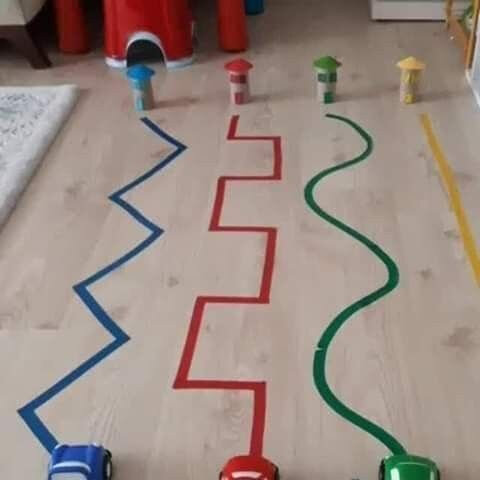 Using heavy tape, create a series of lines and shapes large enough for you to walk along. Place one foot in front of the other on the lines and follow the shape of the tape!
Look at the picture as an example to help your creativity!
Our tips to make it more personalized and engaging: 
Imagine that it is a trip : Where do we start from and where do we end?

What beautiful landscapes can we see there?
Now that you have some new suggestions for activities, you can start wherever you like on the list and try it! Here some of our top tips to make the most of your activity time with your loved one: 
Choose a quiet area

Find somewhere with good light

Ensure your loved one is well-settled

Give clear instructions and share them one at a time

And stay flexible…with a lot of tenacity ;-) 
Learn more about our other tips for making your time successful in our blog post Success is key!
I hope all these ideas are useful, and that they allow you to 'Share the moment & Feel the Gleam!' 
If you're looking for additional activities to do with your loved one, check out our box of adapted activities for moderate stage dementia that's delivered to your front door every month.  

Take care! If you have any questions or would like more information about Gleam in Your Eye, you can send us a note here: 
By Marie Vaudry
CareGiver of her mother, France, diagnosed with early-onset Alzheimer's at 59 years old and Founder of Gleam in Your Eye, a company dedicated to bringing joy to the life of people who are living with dementia